American Legion Auxiliary meets Dec. 10 (posted 11/28/15)
The next quarterly meeting of the American Legion Auxiliary will be held Thursday, December 10, 2015, at The Stockman's Restaurant in Pinedale. The meeting and luncheon will start at 11:30 and will be followed by a "white elephant" gift exchange. Everyone welcome. For additional information, please call 307-859-8862.
---
Sublette County Commissioners agenda for Dec. 1 (posted 11/25/15)
Mary Lankford, Sublette County Clerk
BOARD OF COUNTY COMMISSIONERS
SUBLETTE COUNTY, WYOMING
AGENDA
COMMISSIONERS MEETING ROOM
SUBLETTE COUNTY COURTHOUSE
PINEDALE, WYOMING
TUESDAY, DECEMBER 1, 2015

7:00 a.m. Breakfast at the Stockmans
The Commissioners and Agency Representatives

(Tentative Agenda, Subject to Change Up To 9 a.m. the Day of the Meeting)

9:00 a.m. Call to Order
Pledge of Allegiance
Chairman Nelson will call the meeting to order, lead the Pledge of Allegiance, and request approval of the prior meeting minutes
Butch Penton, Road & Bridge Report
McKee Property Purchase and Proposed Gravel Pit
LaBarge Creek easements
This report will include a review of all present maintenance work being performed, project updates, materials and equipment

9:30 a.m. Ron Gordon, Waste Management Report
This report will include a review of all landfill, recycling, and Transfer Station activity since the last meeting

10:00 a.m. Sheriff Stephen Haskell, Executive Session
This Executive Session is pursuant to W.S. 16-4-405(a)i.

10:30 a.m. County Assessor Jeness Saxton & Deputy County Attorney Matt Gaffney, Aspen Grove Exemption
This is a continuation of a discussion about application for property tax exemption for Aspen Grove

11:00 a.m. Old Business
Each member will report on his activities since the last meeting

1:00 p.m. Shad Cooper, County Fire Warden, Apparatus Bid Award
This bid award will be for Fire Apparatus

1:15 p.m. Wyoming Newspaper, Inc., Governmental Claim
This claim pertains to the County's legal advertisements

2:00 p.m. Todd Hurd, Forsgren & Associates, Projects Update
The County's Owners Representative will review the two ongoing County construction projects.

Click on this link for a printable version of this agenda

---
Town of Pinedale seeks RFP for marketing (posted 11/24/15)
Town of Pinedale
The Town of Pinedale is requesting proposals for a Professional Services Agreement, Marketing and Public Relations Firm, specifically for Pinedale Travel and Tourism activities. For more information you may call Pat Schwab at Town Hall, 307-367-4136 or visit townofpinedale.us.

---
Miriam Carlson appointed to Pinedale Town Council (posted 11/24/15)
The Pinedale Town Council appointed Miriam Carlson to take the place of former Councilman Jon Gibson who resigned in mid-October. Six people applied for the position. Others who submitted their names were Jami Anderson, Ana Cuprill, John Fogerty, Tyler Swafford and Jennifer Zook. Interviews were held on Friday, November 20th, after which the selection was announced. The Swearing-in Ceremony was held on Monday, November 23rd.

Carlson is a long-time Pinedale resident and has previously been on the Town Council servicing two terms. She also has been on the Pinedale Planning and Zoning Commission and served two terms as Mayor of Pinedale. Carlson is the third person to fill this Town Council position before completion of the term. It was originally held by Michael Kudar who was elected to the post in 2014, but resigned in January. Jon Gibson was appointed to fill his vacant term.

Related Links:
www.townofpinedale.us Town of Pinedale

---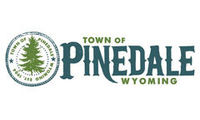 Town of Pinedale

Town of Pinedale update (posted 11/24/15)
Town of Pinedale
Many thanks and a hearty welcome are extended to new Town Councilwoman Miriam Carlson for her willingness to serve our community. Miriam was selected to fill the vacant seat on the Council last week. Her experience as a former Mayor and her level head will be a great asset to our residents.

The Pinedale Travel and Tourism Commission was also fortunate to regain Octavian Dumistrescu as a commission member. Octavian's background in tourism and hospitality in addition to his institutional knowledge are welcomed as we help promote greater Pinedale.

Speaking of promoting Pinedale, let's support ourselves. It's no surprise that Pinedale is once again a winter wonderland worthy of a postcard. Why travel out of town to shop or get outdoors? Stay and play local this winter; when it comes to shopping and recreation—many of our locally owned small businesses will be running black Friday sales, and we have all the winter sports anyone could ask for right here. Let's stick together and keep our money where it should be, at home, in Pinedale. Money spent in this community turns back into sponsorships for our kids, improvements to our facilities and more. After all, when was the last time an online retailer or big box store bought your kids 4-H animals?

The winter wonderland comes with a few added benefits. You get to shovel snow! What a great upper body and cardio work out! That said, when you are removing snow from your sidewalk as required, please don't push it all the way into the street. Instead push it onto the street gutter, or onto a bulb out. Snow being moved from your driveway, parking lot, or yard must be stored on your property and not pushed into the gutter or street. If you need more details, visit www.townofpinedale.us and look up Town of Pinedale ordinance 395-7.

When it comes to sidewalks, please take care to protect all the new and existing concrete. Many of the de-icing salts available on the market will cause damage to the concrete. Many of them will also burn animal's feet. There are products available that are considered "concrete safe". A number of options are available so, please take the time to make a good decision that provides for safety of pedestrians and the sidewalk.

By now, most of you are cooking, visiting, and enjoying the season with your own traditions. We here at the Town want to wish you a wonderful and safe winter full of merriment and good cheer. Let the Holidays begin!

---
Get tickets now for 26th Annual Lions Club Snowmobile Raffle (posted 11/24/15)
Win a snowmachine!
The Pinedale Lions Club 26th Annual Lions Club Snowmobile Raffle fundraising drive is in progress. This year's machine is a 2016 Polaris 800 PRO RMK LE 155" worth over $13,000. Tickets are $50 each with only 500 being sold. Funds help the Lions Club with local projects including diabetes awareness, scholarships, vision screening, eyeglass purchases and more. Drawing to be held at Bucky's Outdoors in Pinedale on Saturday, Dec. 5th at noon. Tickets available from members, at Big J's, ReBel Auto Parts, A to Z, Bucky's Outdoors and Bank of Sublette County in Pinedale.

---
Winter in Storyland Dec. 12 (posted 11/23/15)
The Children's Discovery Center will host 'Winter in Storyland' on Saturday, December 12th from 11:00AM-3:00PM in the Lovaett Room of the Pinedale Library. Photographs with special guests Curious George and Clifford the Big Red Dog. Crafts: Painting picture frames, beading, felt animals and more. Cookie and cupcake decorating. Costumes are welcome. Cost is $20.00 per family. All proceeds go to benefit the Children's Discovery Center, a 501(c)3 non-profit.

---
Public's help sought for culprit of Fire Training Facility vandalism (posted 11/23/15)
Sublette County Sheriff's Office
MARBLETON - On Sunday, November 22, 2015 Deputy Josh Peterson of the Sublette County Sheriff's Office discovered vandalism that occurred on the fire training facility east of Marbleton over the weekend. The vandalism consisted of spray-painted tagging/graffiti using profanities targeting police and referencing drug use and gang activity. Damage to the building is estimated to be over $3,000. If anyone has information about source of this vandalism, please contact the Sheriff's Office at 307-367-4378 or Sublette County Unified Fire at 307-367-4550.

---
JIO and PAPO Boards of Directors to meet Dec. 4 in Cheyenne (posted 11/23/15)
Bureau of Land Management
The Jonah Interagency Office (JIO) and Pinedale Anticline Project Office (PAPO) Boards of Directors will meet in Cheyenne on Friday, December 4 at the Wyoming Game and Fish Department headquarters 5400 Bishop Blvd., in the Elk Room. Both meetings are open to the public.

The PAPO Board meeting will take place from 8:30-10 a.m. The JIO Board will meet immediately after the PAPO meeting and is expected to conclude by 11:30 a.m.

Each board will review proposed budgets for 2016 and also receive updates on the following topics: wildlife monitoring, Sublette mule deer habitat enhancement, Greater Sage-Grouse mitigation, water development and wildlife-friendly fence conversion. The boards will also be briefed on a revised JIO/PAPO operating plan that includes updated standard operating procedures for the two offices.

Additional information on the JIO/PAPO and the upcoming board meetings are available at www.wy.blm.gov/jio-papo/.

For more information, please contact Eric Decker at 307-367-5386 or egdecker@blm.gov.

---
Christmas tree tags and holiday shopping at the Pinedale Ranger District (posted 11/23/15)
Bridger-Teton National Forest
PINEDALE – The Pinedale Ranger District of the Bridger-Teton National Forest will be open the day after Thanksgiving, on Friday, November 27 to serve the public in their purchase of Christmas tree tags from 9:00 a.m. to 4 p.m. The office is located at 29 E. Fremont Lake Rd. in Pinedale, next to Ridley's Family Market.

A permit is required to cut Christmas trees or firewood on the Forest. Christmas trees up to 12-feet in height require a $10.00 permit. Tree permits for evergreens between 12 – 25-feet are $15.00 and any tree over 25-feet requires a $25.00 permit. You must have the permit in your possession at the time of cutting.

Fourth grade students are eligible for one free Christmas tree cutting permit with a valid paper or durable Every Kid in a Park pass. The tree permit is good for trees under 12-feet and the fourth grader must be present at the time the permit is issued. To get your free Every Kid in the Park pass go to www.EveryKidinaPark.gov and complete the application process, or come into the Forest Service office and we will complete it with you online.

Cutting or removal of forest products is prohibited in campgrounds, summer home sites, administrative sites (guard stations), ski areas, designated Wilderness Areas, and elk feed grounds.

Office hours are typically Monday through Friday 8:00 a.m. to 5:00 p.m. Also the Pinedale Ranger District will be open on Saturday December 12, and December 19, from 9:00 a.m. to 4:00 p.m. Remember to come by the District Office for holiday shopping as well. From November 27 through December 24, 2015 the Forest is offering 20% off on all our Grand Teton Association (GTA) items. If you are a GTA member, you receive 25% off all items. There is a wonderful supply of books, maps and children's items and the proceeds directly benefit interpretation and education on the Forest.

As an added service to the recreating public, the Pinedale District office is a permitted selling agent for Wyoming State snowmobile tags. Wyoming law requires that all snowmobiles must have either a current Wyoming Resident or Nonresident user fee decal prominently displayed on the outside of each snowmobile. Each permit is thirty-five dollars.

For more information about Forest Service products offered, contact the Pinedale Ranger District at 307-367-4326.

---
BTNF seeks public comment on Middle Piney Dam Project (posted 11/20/15)
Bridger-Teton National Forest
BIG PINEY – The Big Piney Ranger District of the Bridger-Teton National Forest is looking for comments on a proposed Middle Piney dam reconstruction project.

Currently the Middle Piney dam is rated as a high hazard structure and does not meet State and Federal safety standards. The proposed project would bring the existing Middle Piney dam into compliance with Federal and State safety standards and this project would be done in partnership with the Wyoming Water Development Commission. "Right now, the dam isn't holding the full permitted water right and we would all benefit from addressing some of the broader control structures that would be incorporated into a refurbished dam for overall safety of the structure and the protection of downstream infrastructure which includes a road, campground, and summer home area," said Big Piney District Ranger Mike Thom. "Additionally, the recreational benefits this project can bring to the Forest will be a real asset to the community and those who have discovered the opportunities the Middle Piney Reservoir affords," he said. The Middle Piney Reservoir is near the Sacagawea campground, as well as several summer recreational residences on the Forest. "If we don't address the issues with this old dam, there is a potential that the road leading to the campground could be washed out," said Thom.

Part of the proposed work to go along with refurbishing the dam would be to install a new and improved boat ramp for the Middle Piney Lake. "This is the only boat ramp in the Wyoming Range and the improved access will be a great benefit to fisherman and those who paddle this scenic lake," Thom said.

The Forest would have to limit vehicle access on the road to the dam while the construction is occurring and close the day-use area at the lake. "If the project goes forward, we will be able to have the work done on the dam and boat ramp without closing the Sacagawea campground," Thom said. The project would be analyzed through May 2016 and a contract could be awarded as early as the fall of 2016. "The work is expected to take at least two summers and while the area itself would be closed, and that is indeed an inconvenience, the benefits to recreationists would be worth the wait" he said.

Comments should be sent to District Ranger Mike Thom at PO Box 218, Big Piney, WY 83113 or electronically to comments-intermtn-Bridger-teton-big-piney@fs.fed.us. For additional information on this proposed project visit http://www.fs.usda.gov/goto/btnf/projects or contact hydrologist Trevlyn Robertson at 307-886-5317.
---
Lighted Christmas Parade in LaBarge Dec. 4 (posted 11/20/15)
On Friday, December 4, 2015, at 6 p.m. there will be a lighted Christmas Parade on Main Street in LaBarge. Please call Ann at 307-386-2237 or 307-390-7149 if you would like to enter a float. Following the parade there will be a craft bazaar at the LaBarge Elementary School. Please call Kayla at 307-723-2166 if you would like to have a table at the bazaar. Santa will also be there and there will be free hot chocolate and cookies.

---
Rocky Mountain Hockey Schools Holiday Clinic December 28th-30th (posted 11/19/15)
Pinedale Hockey Association
The Pinedale Hockey Association is hosting a Rocky Mountain Hockey Schools Holiday Clinic December 28th-30th at the Sublette County Ice Arena, 1219 West Washington Street in Pinedale. 40 spots available. $150/Participant $25 discount if registered by December 1st. Go to www.pinedaleglaciers.org to register. Powerskating Clinic (Mite & Squirts U12, U10, & U8 Girls); Body Contact/Checking Clinic (Peewee, Bantam, Midget boys & U19-U14 Girls); Shooting/Scoring Clinic (Peewee Boys & U19-U14 Girls).
---
Local Services:
Abortion Alternatives
Accounting & CPA
Arts & Entertainment
Attorneys & Legal
Automotive
Banks & Financial
Bars
Beauty Salons
Bed & Breakfasts
Boating
Bookkeeping
Builders & Contractors
Building Material
Business Services
Cabins
Cellular
Child Care
Churches
Cleaning Services
Clothing
Commercial Art
Computer Supplies
Condos
Consultants
Convenience Stores/Fuel
Convention/Meeting
Dentists
Dining
Dry Cleaning
Events
Fabric & Crafts
Fencing
Fishing
Flooring
Food & Drink
Funeral Homes
Furniture
Gifts/Western
Government
Graphic Design
Grocery & Market
Guest Ranches & Lodges
Handyman Services
Hardware & Feed
Heating
Health Care & Medical
Horseback Adventures
Insurance
Interior Design
Internet/Web/Advertising
Landscaping
Laundry
Liquor Stores
Lodging
Log Homes
Massage Therapy
Modular Homes
Motels
Mountain Biking
Movie Theaters
Museums
Nails
Newspapers
Office Supplies
Oil Field Services
Optometrists
Organizations
Outdoor Equipment
Outfitters & Guides
Packaging & Shipping
Painters
Pet Stores
Pharmacies
Photography
Plumbing
Professional Services
Radio
Real Estate Agencies
Real Estate-FSBO
Remodeling
Retirement
Retreats
RV Camping
Schools
Scrapbooking
Septic Services
Skiing
Snowmobiling
Snow Plowing
Storage and Storage Units
Tanning
Tattoos & Body Art
Tax Preparation Services
Taxidermy
Transportation/Shuttle
Trash Services
Trucking
Veterinarians
Visitor Services