Photo Gallery
Photographer's Point
The hike from Elkhart Park to Photographer's Point makes a great scenic day hike or the beginning of a longer trip into the 100-mile long Wind River Range. Peaks tower to over 13,000 feet. The Bridger Wilderness area has over 1,300 lakes and many miles of hiking trails.
Scroll down the page the pictures in this album. Click on the pictures to see larger versions of that picture. Photos by Pinedale Online unless otherwise credited.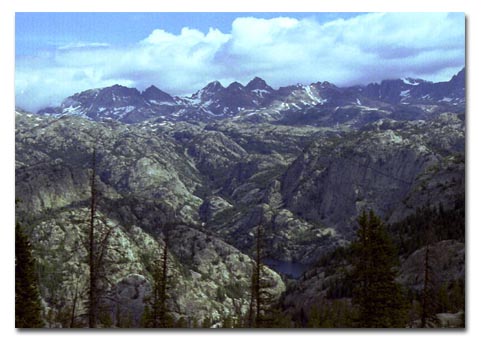 View of the Wind River Mountains from Photographer's Point